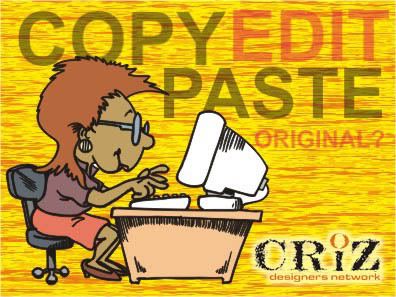 bago ako naging ganap na abogado, isa akong guro.
ako yung guro na minumura ng mga estudyante kasi matigas ako. mataray. walang puso. ang paniniwala ko kasi, lalo na sa klase ng mga mag-aaral na tinuturuan ako, hindi chika ang pag-aaral. sa laki ng binabayaran ng magulang nila sa paaralan, kailangan ko siguraduhing may matututunan sila sa akin. at, dahil nga sanay sila sa marangyang buhay,
alien concept
sa kanila ang mahirapan at pahirapan. kaya ayun -- kung nakamamatay ang mura, hindi na ako umabot ng 30.
correction
. hindi na ako siguro umabot ng 25. kasi
lahat
ang
majority
sa kanila, galit sa akin.
tanda ko tuloy, nung isang beses, may nakita akong dating estudyante sa premiere ng isang sine ni john lloyd at bea. at kahit na nakanigiti siya sa akin nung magtama ang aming mga mata, binulong niya dun sa isa ding guro na kasama na niya sa trabaho ngayon na inakusahan ko daw siya ng
plagiarism
na hindi naman daw totoo.
natawa na lang ako doon. kasi, sa pagkakaalam ko, pag kinopya, tapos hindi inilagay kung saan galing,
plagiarism
na yun.
minsan naman may isang estudyante, binagsak ko din dahil kumopya ng isang article. ang paliwanag niya, tito niya yung nagsulat sa isang website o pahayagan at pinayagan siya gamitin yung texto, kaya okay lang yun. ang sagot ko, hindi. pwede
walang
copyright infringement
, pero hindi nun ibig sabihin na tama yung pag-alis niya ng
attribution
sa
source.
sa totoo nga, may mas malala pa sa akin. yun teacher ni pam pastor, ibinagsak siya for
plagiarism
kasi i-sinubmit niya
as an assignment
sa teacher yung isang article na na-publish na dati sa pahayagan. tanda ko yung blog post pa niya noon -- aniya,
i didn't know i could plagiarize myself.
so bakit ito yung pinag-uusapan natin ngayon? dahil
dito
. ayon sa mga punong mahistrado, wala daw
plagiarism
. malamang
there was inadvertence
at
it was all an accident
at
the documents went through so many revisions that the original footnotes ended up being deleted in the editing process.
pero para sa akin -- makitid man ang paningin ko, sana lang,
they called a spade a spade.because, inadvertent or not, accidental or otherwise,
plagiarism took place
. siguro, pwedeng
mitigating circumstance
yung hindi naman sinadya nung abogada na mawala yung mga
footnotes
niya. at malamang totoo namang ni-
research
niya ang
draft decision
. pero kung ang mga estudyante sa paaralan ay pwedeng ibagsak dahil sa pagkopya na walang
attribution to the source
, hindi ba dapat mas maalam ang isang mahistrado ng pinakamataas na hukuman ng bansa?
tama si justice sereno,
and i quote
(kasi baka ako masabihang nag-
plagiarize
din)
"Contrary to the view of my esteemed colleagues, the above is not a fair presentation of what happens in electronically generated writings aided by electronic research.


First, for a decision to make full attribution for lifted passages, one starts with block quote formatting or the "keying-in" of quotation marks at the beginning and at the end of the lifted passages. These keyed-in computer commands are not easily accidentally deleted, but should be deliberately inputted where there is an intention to quote and attribute.


Second, a beginning acknowledgment or similar introduction to a lengthy passage copied verbatim should not be accidentally deleted; it must be deliberately placed.

Third, the above explanation regarding the lines quoted in A.1 in the majority Decision may touch upon what happened in incident A.1, but it does not relate to what happened in incidents B.1 to C.6 of the Tables of Comparison, which are wholesale lifting of excerpts from both the body and the footnotes of the referenced works, without any attribution, specifically to the works of Criddle & Fox-Decent and of Ellis. While mention was made of Tams's work, no mention was made at all of the works of Criddle & Fox-Decent and of Ellis even though the discussions and analyses in their discursive footnotes were used wholesale.


Fourth, the researcher's explanation regarding the accidental deletion of 2 footnotes out of 119 does not plausibly account for the extensive amount of text used with little to no modifications from the works of Criddle & Fox-Decent and Ellis. As was presented in Tables B and C, copied text occurs in 22 instances in pages 27, 31, and 32 of the Vinuya decision. All these instances of non-attribution cannot be remedied by the reinstatement of 2 footnotes.


Fifth, the mention of Tams in "See Tams, Enforcing Obligations Erga omnes in International Law (2005)" in footnote 69 of the Vinuya decision was not a mere insufficiency in "clarity of writing," but a case of plagiarism under the rule prohibiting the use of misleading citations.


Sixth, the analogy that was chosen ─ that of a carpenter who discards materials that do not fit into his carpentry work ─ is completely inappropriate. In the scheme of
"cutting and pasting" that the researcher did during her work, it is standard practice for the original sources of the downloaded and copied materials to be regarded as integral parts of the excerpts, not extraneous or ill-fitting. A computer-generated ocument can accommodate as many quotation marks, explanatory notes, citations nd attributions as the writer desires and in multiple places. The limits of most desktop computer drives, even those used in the Supreme Court, are in magnitudes of gigabytes and megabytes, capable of accommodating 200 to 400 books per gigabyte (with each book just consuming roughly 3 to 5 megabytes). The addition of a footnote to the amount of file space taken up by an electronic document is practically negligible. It is not as if the researcher lacked any electronic space; there was simply no attribution.


Seventh, contrary to what is implied in the statement on Microsoft Word's lack of an
alarm and in paragraph 4 of the decretal portion of the majority Decision, no software exists that will automatically type in quotation marks at the beginning and end of a passage that was lifted verbatim; these attribution marks must be made with deliberate effort by the human researcher. Nor can a software program generate the necessary citations without input from the human researcher. Neither is there a built-in software alarm that sounds every time attribution marks or citations are deleted. The best guarantee for works of high intellectual integrity is consistent, ethical practice in the writing habits of court researchers and judges. All lawyers are supposed to be knowledgeable on the standard of ethical practice, if they took their legal research courses in law school and their undergraduate research courses seriously. This knowledge can be easily picked up and updated by browsing many free online sources on the subject of writing standards. In addition, available on the market are software programs that can detect some, but not all, similarities in the phraseology of a work-in-progress with those in selected published materials; however, these programs cannot supply the citations on their own. Technology can help diminish instances of plagiarism by allowing supervisors of researchers to make partial audits of their work, but it is still the human writer who must decide to give
the proper attribution and act on this decision."
ang pinakamalungkot sa lahat? baka isang araw, mabasa ng mga estudyante kong ibinagsak yung desisyon ng
en banc
sa kaso at isipin nilang tama sila sa pagkopya. ano na lang sasabihin ko?
read the dissenting opinion of justice sereno
? yun yung ni-
point-out
sa artikulong
ito
.
pero bago pa ako maging mas
passionate
at
emotional
sa
topic
na ito. titigil na ako. baka pati ako,
padalhan ng show cause order ng korte suprema
.
unfortunately for me, unlike the UP College of Law, i may not have harry roque and dean leonen on my side.
* image from http://crizlai.blogspot.com/2007/06/understanding-meaning-of-plagiarism.html